2019
IA / Design/ HTML /System
HIKES IN JAPAN
Build a Brand New Website for "HIKES IN JAPAN" which introduces Mountains in Japan as an inbound media site.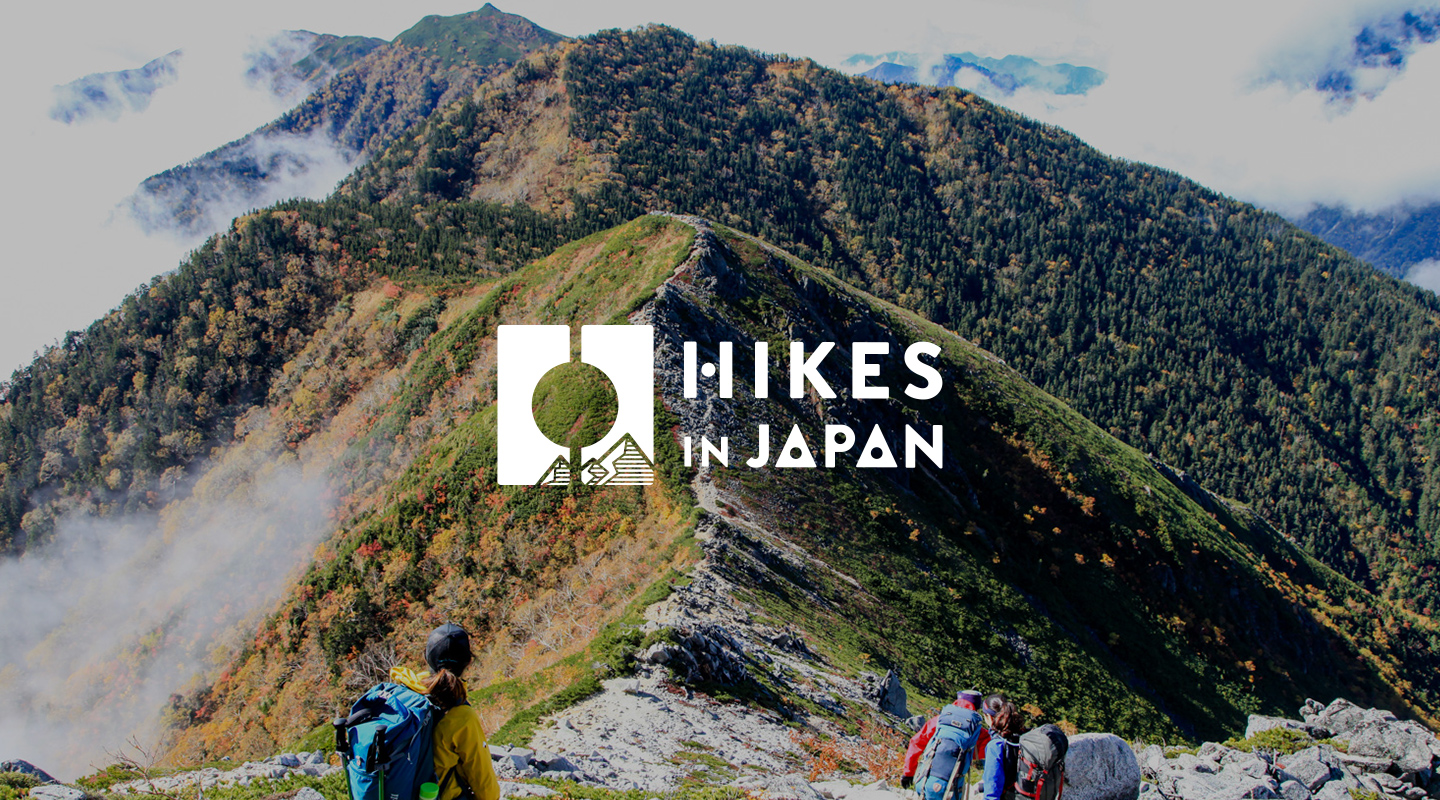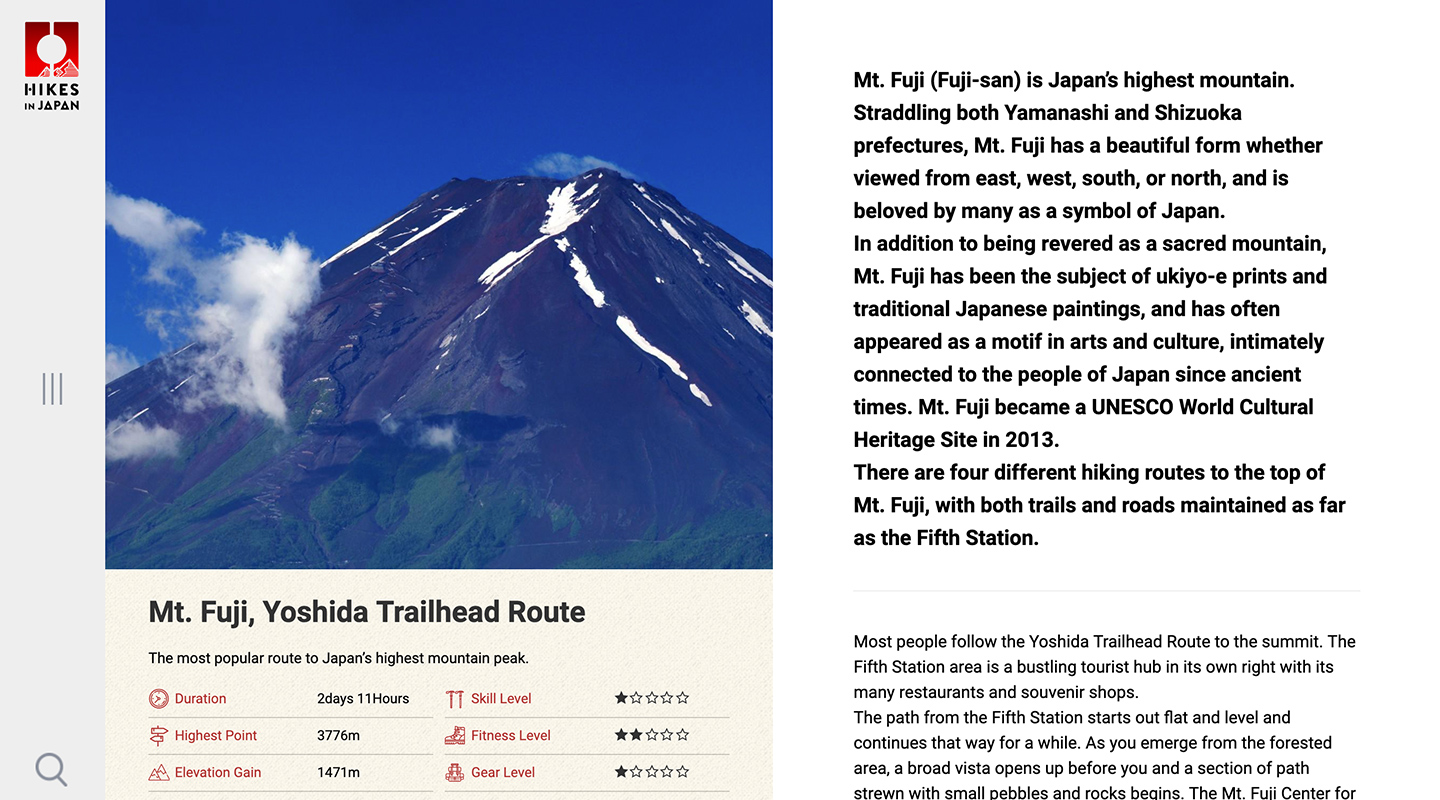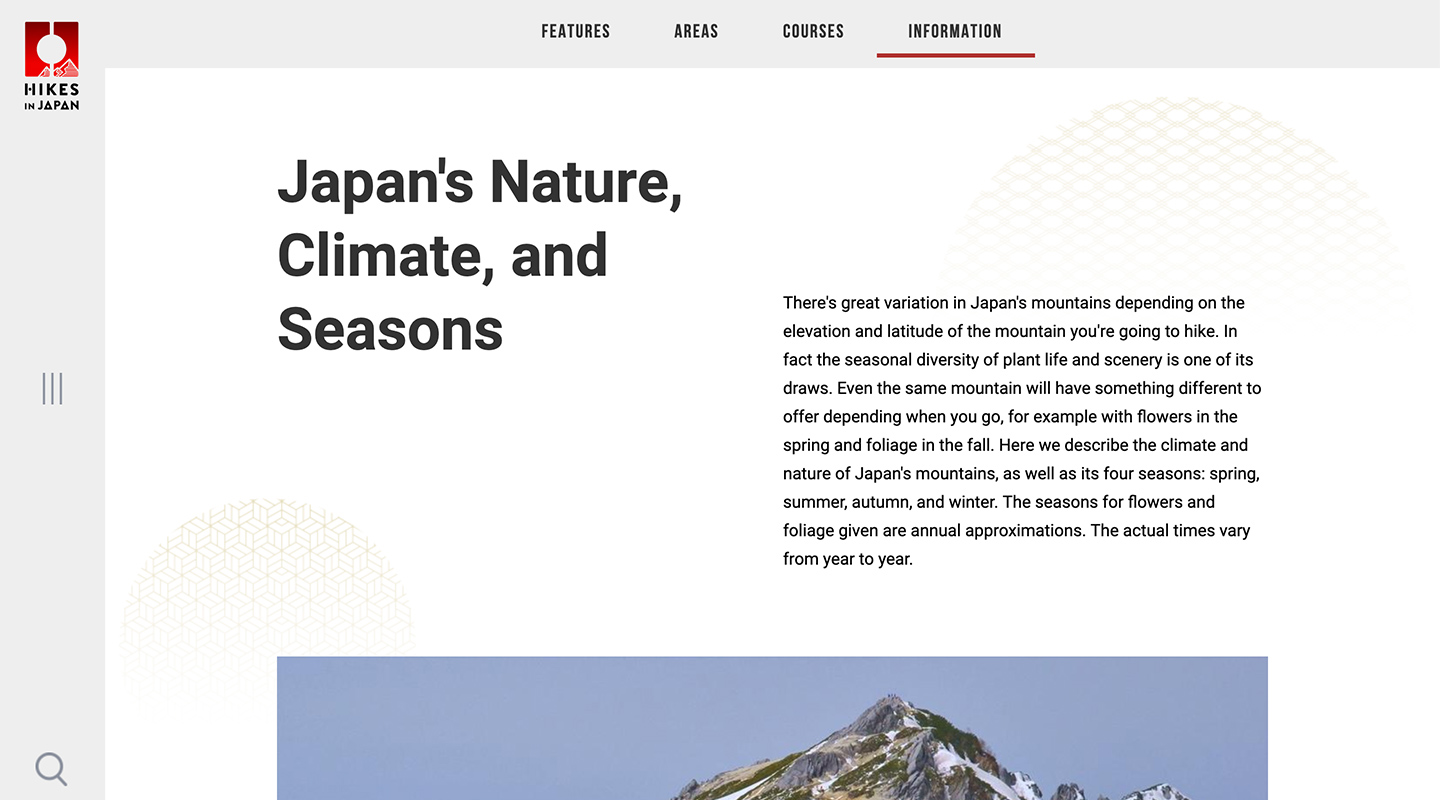 「ヤマケイオンライン」を運用している山と溪谷社様が新たにローンチした訪日観光客向けインバウンドメディア「HIKES IN JAPAN」の制作をお手伝いさせて頂きました。
デザインはロゴ作成から、構築は更新しやすいようにMovable Typeを用いて実装しております。外国の方にもっと日本の山を知って頂きたい。分かりやすくイメージしやすい情報を伝えたい。そんな思いを込めて情報が繁雑にならないようにシンプルで読みやすいサイトを目指しました。
Yama-kei Publishers co.,ltd. who owns "YAMAKEI ONLINE" has launched a brand new inbound media called "HIKES IN JAPAN."
We developed full programed using with a Movable Type including architect and also designed a logo, full design of a site.
Hope travelers would know more about Japanese mountains. Hope to provide simple and clear information to imagine. We created this website with the hopes like these - Informative and simple.
CREDIT
Client:株式会社 山と溪谷社
Agency : 株式会社オレンジ社

< ALL PROJECT >
Planner : 笠井 健佑(株式会社オレンジ社)
Technical Director : 出井 良弘(株式会社オレンジ社)
Director : 越野洋平
Art Director : 谷口草平
Programer : 岡田歩