2019
Direction / IA / Design / HTML
ONE in a Billion
We have built a Brand New Website for "ONE in a Billion" for Sony Music Entertainment.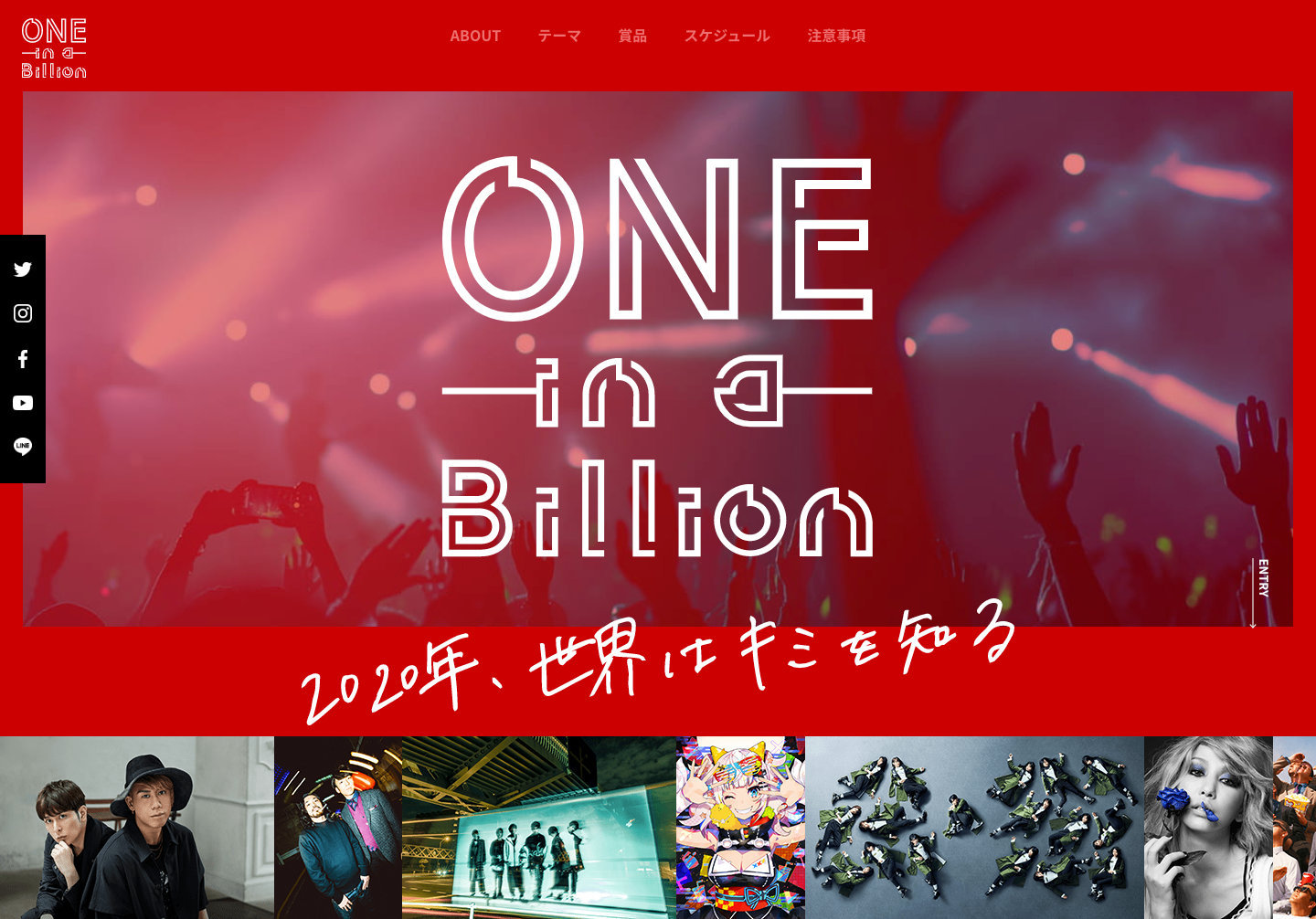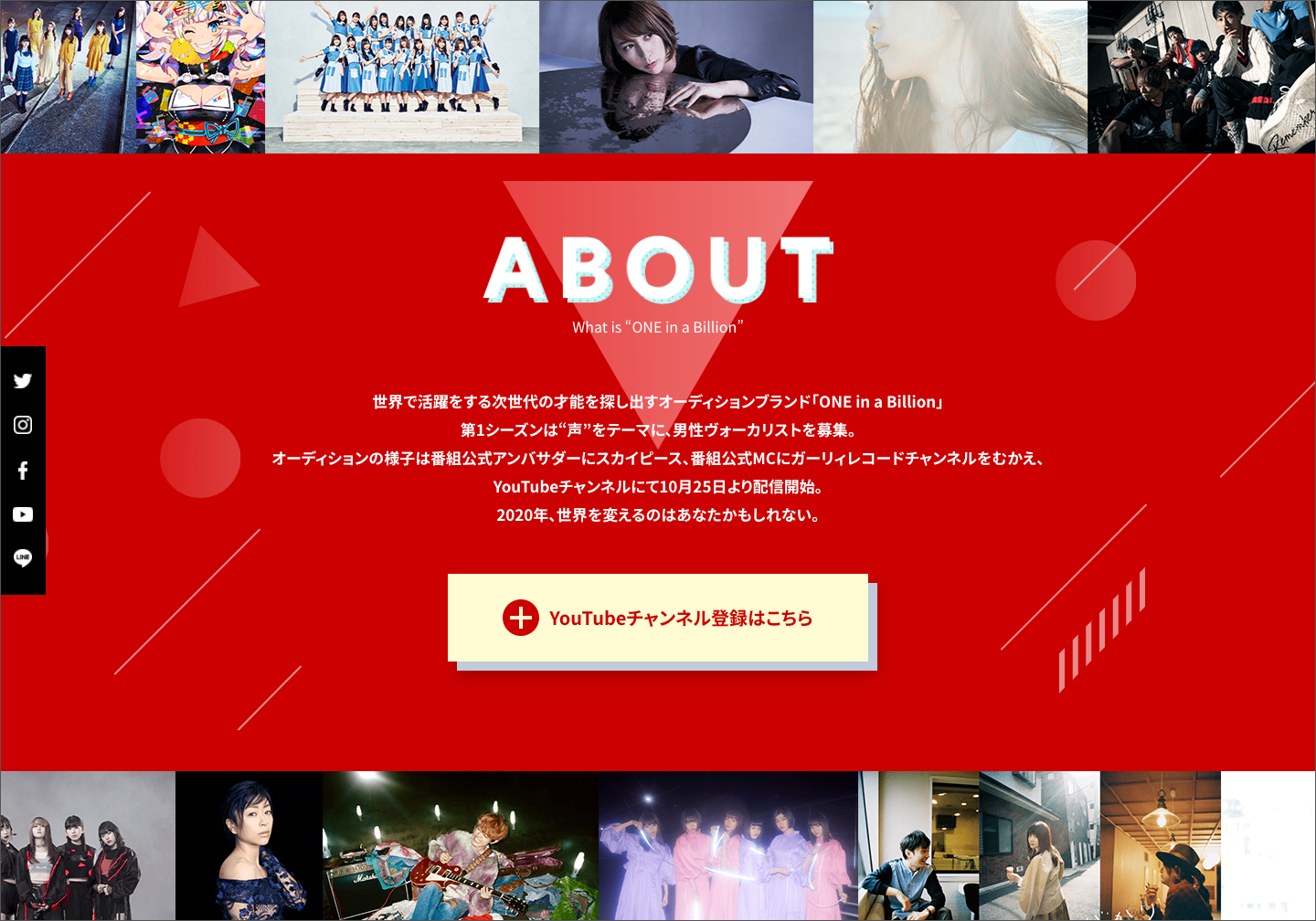 株式会社ソニー・ミュージックエンタテインメントによる、あらゆる才能のコラボレーションを目的としたオーディション『ONE in a Billion』の制作のロゴ・サイト・フライヤーの作成をさせていただきました。世界で活躍をする次世代の才能を探し出すオーディションを半年かけて選考していくということで、更新のことも考慮しながら長く楽しんでもらうようなサイトにしました。
We have built a website "One in a Billion," including designing a logo, and a flyer. The purpose of this website is to find the next talent by auditioning, as well to collaborate with various talents by Sony Music Entertainment. To find the worldwide remarkable talent for the next generation, we schedule to find the talent after a half year of selection process in order for everyone to enjoy the auditioning process.
MEMBER
Ryuta
Tate
Hiroki
Saito
CREDIT
Client:株式会社ソニーミュージックエンタテインメント
< ALL PROJECT >
Planner : 舘龍太
Director : 越野洋平
Director : 辰己良太
Art Director : 谷口草平
Desiner : 河村秀樹
Flier : 一尾りか
Engineer : 齋藤広貴
Programer : 金城周市