2021
Direction / Design / HTML
We have built a special site for Kanjani∞ live concert.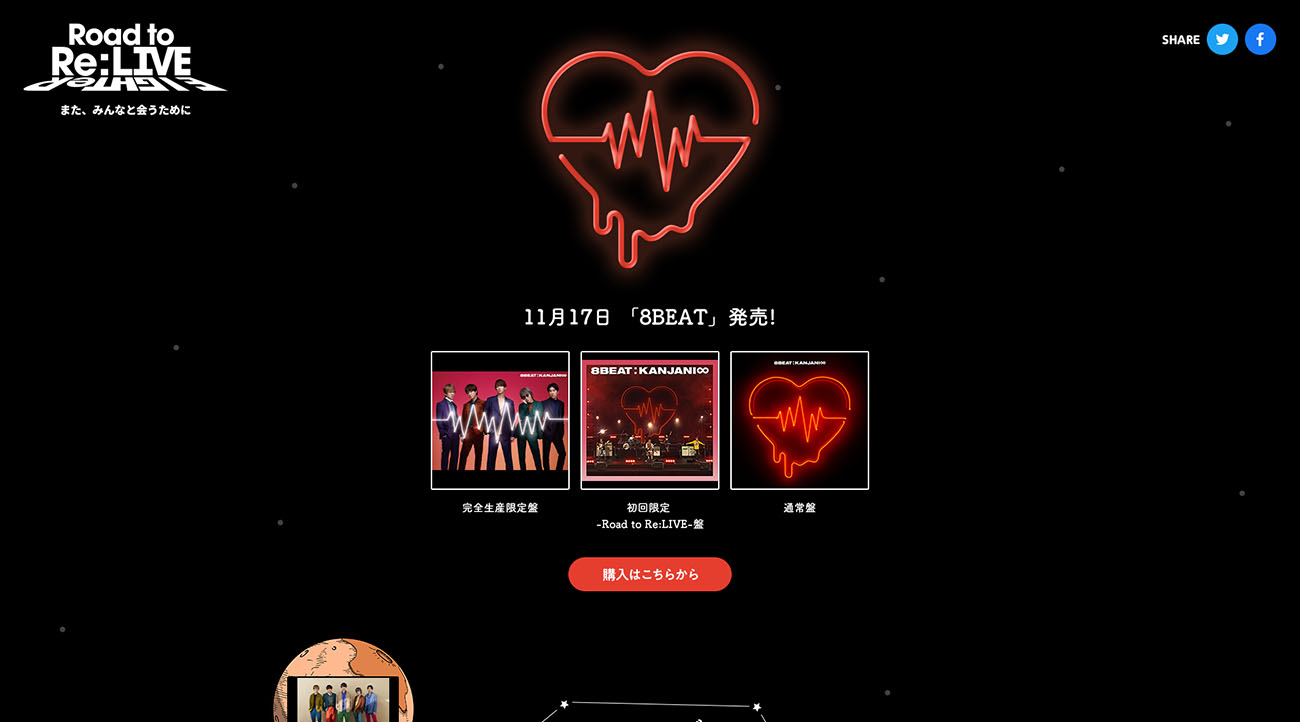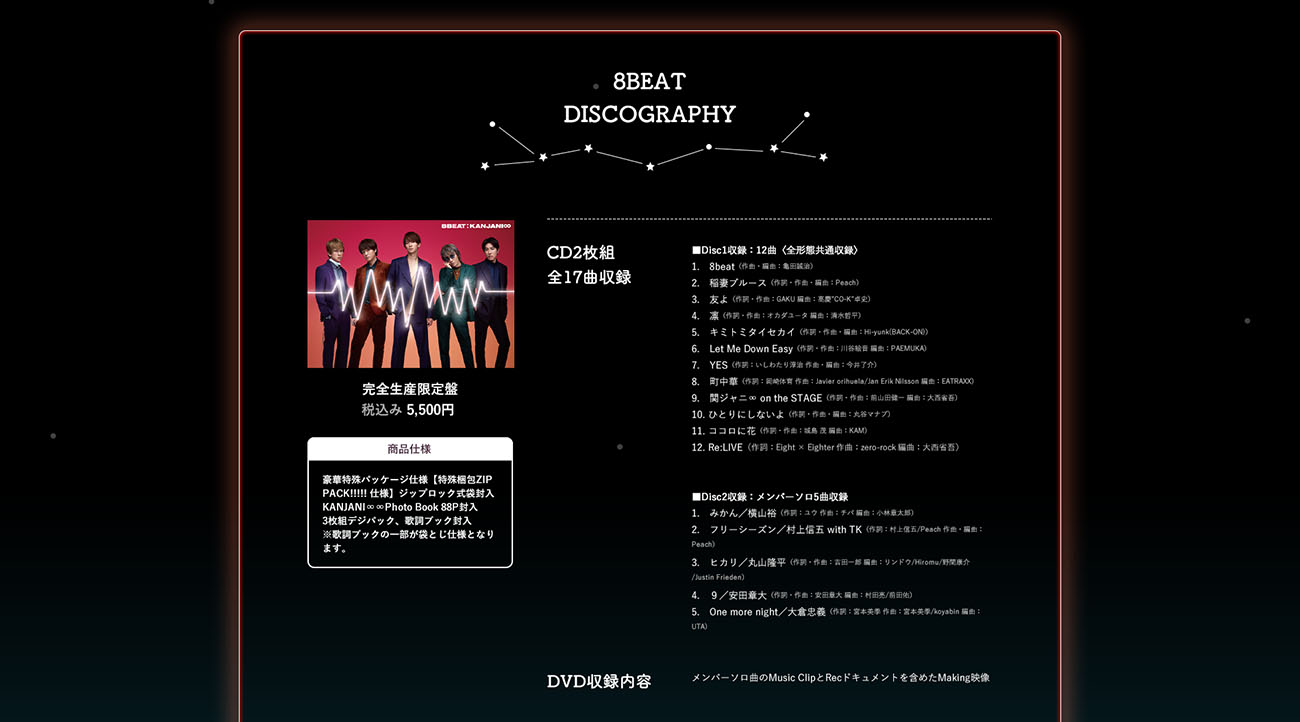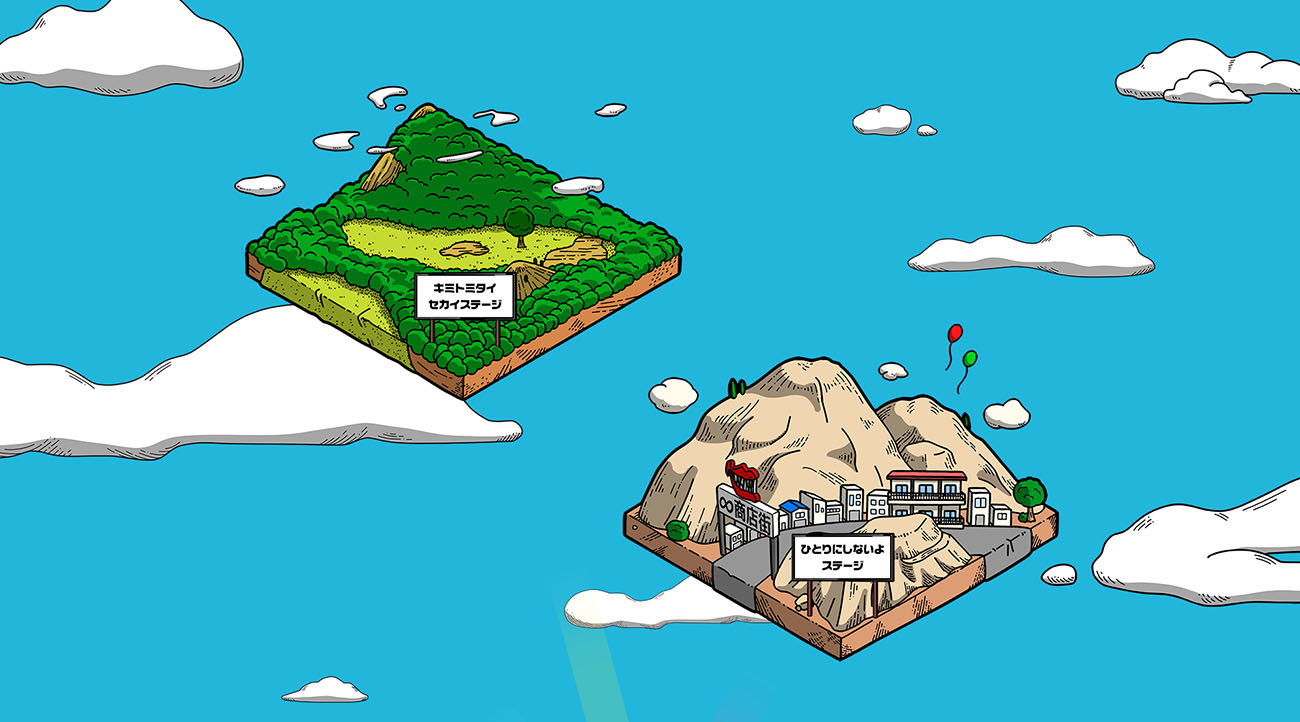 2021年末のライブ開催までの出来事をユーザーに伝える特設Webサイトです。関ジャニ∞様の世界観にマッチするようなデザインを心がけながら、CDの発売情報やドラマの告知、関連するモチーフをサイト上に落とし込みました。
This is a special website that tells users what happened until the concert at the end of 2021. While keeping in mind the design that matches the world view of Kanjani∞, we have put CD release information, drama announcements, and related motifs on the site.
CREDIT
Client : INFINITY RECORDS

< ALL PROJECT >
Director : 辰己良太
Art Director : 谷口草平
Designer : 上地志織
Illustrator : しゃんおずん
Engineer : 米山早希